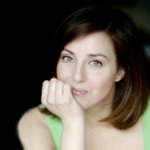 Roberta Jean Pharelli
Hello!
I'm Roberta, graphic designer, illustrator, mum. I spend my days (and often late nights) at my cozy studio surrounded by pencil sketches on paper, constantly trying to grasp beauty and embrace imperfection. My inspiration comes from nature and my work reflects the things I'm passionate about in life: kids, animals, nature, books, travel, among other things. All illustrations are create combining both digital and traditional mediums.
If you love my work, please follow me on my personal website http://www.sparafuori.it
Thanks for stopping by!
Roberta
Facebook: https://www.facebook.com/biscottocotto Instagram: https://www.instagram.com/biscottocotto/
Read more