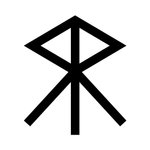 sparganum
Just two ordinary creeps who like to draw stuff.
www.sparganumart.tk
We are twin sisters illustrators and graphic designers, from the Basque Country. We love the smell of damp earth, the mountains, the woods, walking around barefoot and eating directly from the saucepan. We listen to black metal. We are quiet as the night and smile that much, it can be unsettling. We play drums and bass in a band that doesn't exist.
This is us. Who are you?
Read more