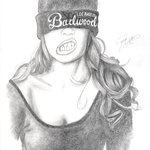 Sparkle2000
Just a 16 year old artist trying to make a name for herself... If you buy my art please leave a comment or send me a pic on instagram @Sisiuptonart I cant wait to see what y'all get :) Any commissions, suggestions, or questions please DM on instagram @SisiUptonArt Thank you for checking out my store, have a good day! Other places you can find me: Http://www.instagram.com/sisiuptonart https://www.youtube.com/channel/UCiI57rBi7k5wucPxBpotEDQ http://tublue.deviantart.com/ Sparkle2000 joined Society6 on June 18, 2014
More
Just a 16 year old artist trying to make a name for herself...
If you buy my art please leave a comment or send me a pic on instagram @Sisiuptonart I cant wait to see what y'all get :)
Any commissions, suggestions, or questions please DM on instagram @SisiUptonArt Thank you for checking out my store, have a good day!
Other places you can find me: Http://www.instagram.com/sisiuptonart https://www.youtube.com/channel/UCiI57rBi7k5wucPxBpotEDQ http://tublue.deviantart.com/
Sparkle2000 joined Society6 on June 18, 2014.