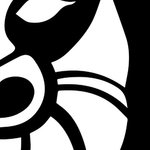 Spectronium - Art by Pat McWain
As an artist, I believe it is my job to be relentless in the exploration of new possibilities. For me, this means constantly expanding and improving my skills in art, design, interactivity and communication. I specialize in both fine and digital art and design, as well as creative consulting. Bridging the gap between the digital and the analog art world is one of my passions, and I love to play with color, format, pattern, new mediums, and new ideas. Creation is an act that brings me true joy, and I endeavor to bring a sense of enthusiasm, collaboration, respect and possibility to any work place I am a part of. Spectronium - Art by Pat McWain joined Society6 on February 26, 2014
More
As an artist, I believe it is my job to be relentless in the exploration of new possibilities. For me, this means constantly expanding and improving my skills in art, design, interactivity and communication. I specialize in both fine and digital art and design, as well as creative consulting. Bridging the gap between the digital and the analog art world is one of my passions, and I love to play with color, format, pattern, new mediums, and new ideas.
Creation is an act that brings me true joy, and I endeavor to bring a sense of enthusiasm, collaboration, respect and possibility to any work place I am a part of.
Spectronium - Art by Pat McWain joined Society6 on February 26, 2014.