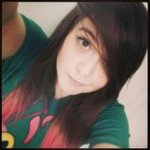 Spindy
☆*:・゚✧♡ Welcome to Spindy's Print Store! ♡*:・゚✧☆ Well hey there! I'm Spindy - A freelance artist from South Florida. I've been drawing ever since I can remember, and I just started doing what I love to have some extra cash on the side! This shop will be chock full of prints I'm most proud of. Hope you like what you see! Spindy joined Society6 on February 20, 2013
More
☆*:・゚✧♡ Welcome to Spindy's Print Store! ♡*:・゚✧☆ Well hey there! I'm Spindy - A freelance artist from South Florida.
I've been drawing ever since I can remember, and I just started doing what I love to have some extra cash on the side!
This shop will be chock full of prints I'm most proud of.
Hope you like what you see!
Spindy joined Society6 on February 20, 2013.
Spindy's Store
12 results
Filter