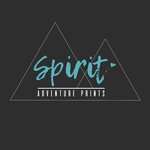 spiritprints
Leo is an internationally renowned adventure and action sports photographer. His epic landscapes aim to evoke the viewer to want to engage with the wilderness. He captures a depth and hyperrealism in his work that brings the beauty of the outdoors indoors. With increasingly busy schedules people see nature and moments of serenity a luxury and often view the world through a screen. Leo wants his work to challenge the viewer and induce a desire for freedom and adventure in a world that is evermore reliant on technology. Leo is a photographer passionate about the out doors and getting out there in it and he hopes for his work to inspire the viewer to do the same. If you want to buy limited edition signed and framed prints on high quality art paper visit: http://egalleryuk.co.uk/product-category/leo-francis-dynamic-sports-photography/ spiritprints joined Society6 on November 22, 2016
More
Leo is an internationally renowned adventure and action sports photographer. His epic landscapes aim to evoke the viewer to want to engage with the wilderness.
He captures a depth and hyperrealism in his work that brings the beauty of the outdoors indoors. With increasingly busy schedules people see nature and moments of serenity a luxury and often view the world through a screen. Leo wants his work to challenge the viewer and induce a desire for freedom and adventure in a world that is evermore reliant on technology.
Leo is a photographer passionate about the out doors and getting out there in it and he hopes for his work to inspire the viewer to do the same.
If you want to buy limited edition signed and framed prints on high quality art paper visit:
http://egalleryuk.co.uk/product-category/leo-francis-dynamic-sports-photography/
spiritprints joined Society6 on November 22, 2016.