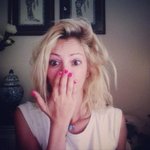 Elif Ergül
Dear Friends,
My name is Elif Ergul I'm a free-spirit, boho lover, artist, designer, lover of everything tribal and ethnic, a dreamer, graphic designer, wanderer and sometimes a mermaid...
My art is my way of meditating which first started at the worst stage of my life. Just doodling and sketching then turned out to some nice designs which was actually a way of meditating for me. Made me feel better and not think of anything else while drawing. My friends started asking me for some drawings framed. And they were actually the reason I wanted to open a shop. Love&Light
© Original image design by Elif Ergül - These art pieces are exclusive to my shop. Reproduction is strictly prohibited without prior written consent.
Read more