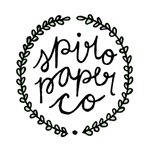 Liana Spiro
Hey there! Welcome to Spiro Paper Co! Check out my Etsy shop for lots of cute prints! https://www.etsy.com/shop/spiropaperco Or hit up my Redbubble shop for other cute products with my art on them!: http://www.redbubble.com/people/spiropaperco Also I have an art blog: http://spiropaperco.tumblr.com And of course, follow me on Instagram!: http://instagram.com/lianaspiro/ Liana Spiro joined Society6 on December 29, 2014
More
Hey there! Welcome to Spiro Paper Co!
Check out my Etsy shop for lots of cute prints! https://www.etsy.com/shop/spiropaperco
Or hit up my Redbubble shop for other cute products with my art on them!: http://www.redbubble.com/people/spiropaperco
Also I have an art blog: http://spiropaperco.tumblr.com
And of course, follow me on Instagram!: http://instagram.com/lianaspiro/
Liana Spiro joined Society6 on December 29, 2014.