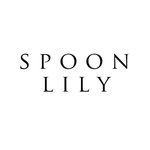 SpoonLily
Spoon Lily, a studio located in Washington State, was founded from a deep seeded love for simple modern design, and creative artisan style. We specialize in traditional and contemporary illustration with typography– creating truly unique designs and decorative piece for you or a loved one's home. Visit https://www.SpoonLily.com for more designs SpoonLily joined Society6 on June 25, 2013
More
Spoon Lily, a studio located in Washington State, was founded from a deep seeded love for simple modern design, and creative artisan style. We specialize in traditional and contemporary illustration with typography– creating truly unique designs and decorative piece for you or a loved one's home.
Visit https://www.SpoonLily.com for more designs
SpoonLily joined Society6 on June 25, 2013.