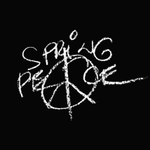 SPRINGPEACE
I'm a musician based in Prague. I first began playing drums at the age of 14, and afterwards gained experience drumming in rock & pop bands during the exhilarating years of liberation that came after the Velvet Revolution. I finally ended up with blues bands which toured Europe. I composed my first original tune at 18 years old and although several more song ideas came during the succeeding years, I'm at last releasing my debut album in 2018. SPRINGPEACE joined Society6 on February 12, 2016
More
I'm a musician based in Prague. I first began playing drums at the age of 14, and afterwards gained experience drumming in rock & pop bands during the exhilarating years of liberation that came after the Velvet Revolution. I finally ended up with blues bands which toured Europe.
I composed my first original tune at 18 years old and although several more song ideas came during the succeeding years, I'm at last releasing my debut album in 2018.
SPRINGPEACE joined Society6 on February 12, 2016.
Apparel by SPRINGPEACE
5 results
Filter