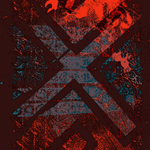 Joshua Rayfield [Spyder Acidburn]
I am a St. Louis, MO based Artist and Graphic Designer. I have published a few books through Lulu Publishing over the years and am currently offering products derived from the current backlog of my designs [OVER 3000!] through various online retailers while working on my next book. I run a moderately successful art blog, where I share a picture of the day as well as other projects I wish to share. Alternately, I also run a blog devoted to Action figure Photography as well as another blog devoted to updates from my various online storefronts. Check me out on the interwebs at any of the sites below! Feedback is highly encouraged! TWITTER: https://twitter.com/SpyderAcidburn SPYDER ACIDBURN FACEBOOK: http://www.facebook.com/SpyderAcidburn SPYDER ACIDBURN GOOGLE+: https://plus.google.com/u/0/110321389029937972796/posts PERSONAL GOOGLE+: https://plus.google.com/u/0/106900191149560107695/posts DEVIANTART PROFILE: http://spyderacidburn.deviantart.com/ LULU PUBLISHING AUTHORS SPOTLIGHT: http://www.lulu.com/spotlight/spyderacidburn BLOGS: SPYDER ACIDBURN BLOG http://spyderacidburn.blogspot.com/ ACTION FIGURE PHOTOGRAPHY BLOG http://actionfigurephotography.blogspot.com/ S.A. PRODUCT BLOG http://buyzazzle.blogspot.com/ Joshua Rayfield [Spyder Acidburn] joined Society6 on December 18, 2012
More
I am a St. Louis, MO based Artist and Graphic Designer.
I have published a few books through Lulu Publishing over the years and am currently offering products derived from the current backlog of my designs [OVER 3000!] through various online retailers while working on my next book.
I run a moderately successful art blog, where I share a picture of the day as well as other projects I wish to share. Alternately, I also run a blog devoted to Action figure Photography as well as another blog devoted to updates from my various online storefronts.
Check me out on the interwebs at any of the sites below! Feedback is highly encouraged!
TWITTER: https://twitter.com/SpyderAcidburn
SPYDER ACIDBURN FACEBOOK: http://www.facebook.com/SpyderAcidburn
SPYDER ACIDBURN GOOGLE+: https://plus.google.com/u/0/110321389029937972796/posts
PERSONAL GOOGLE+: https://plus.google.com/u/0/106900191149560107695/posts
DEVIANTART PROFILE: http://spyderacidburn.deviantart.com/
LULU PUBLISHING AUTHORS SPOTLIGHT: http://www.lulu.com/spotlight/spyderacidburn
BLOGS: SPYDER ACIDBURN BLOG http://spyderacidburn.blogspot.com/ ACTION FIGURE PHOTOGRAPHY BLOG http://actionfigurephotography.blogspot.com/ S.A. PRODUCT BLOG http://buyzazzle.blogspot.com/
Joshua Rayfield [Spyder Acidburn] joined Society6 on December 18, 2012.