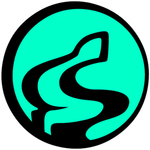 Squatter
No matter who you are, you're squatting somewhere in the world. It won't last forever. But while it does, we believe in your Squatter's Rights. You have the right to . . . . . . change your scenery: nothing last forever. one day a new place or state of mind will deepen your journey. . . . find where you belong: different places have different things to offer. find the environment that speaks to you. . . . mark your territory: you are entitled to surround yourself with design that reflects your personality. Squatter joined Society6 on November 13, 2014
More
No matter who you are, you're squatting somewhere in the world. It won't last forever. But while it does, we believe in your Squatter's Rights. You have the right to . . .
. . . change your scenery: nothing last forever. one day a new place or state of mind will deepen your journey.
. . . find where you belong: different places have different things to offer. find the environment that speaks to you.
. . . mark your territory: you are entitled to surround yourself with design that reflects your personality.
Squatter joined Society6 on November 13, 2014.
Squatter's Store
56 results
Filter