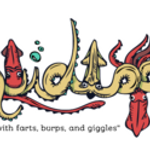 Squidtoons
Squidtoons is a website featuring interesting scientific research, comics, and fun. The vision of Squidtoons is to illustrate science in animated, amusing, and artistic ways. Through the collaboration of scientists and artists, we want to bridge the gap between the science researchers and the public. Squidtoons joined Society6 on August 17, 2013
More
Squidtoons is a website featuring interesting scientific research, comics, and fun.
The vision of Squidtoons is to illustrate science in animated, amusing, and artistic ways. Through the collaboration of scientists and artists, we want to bridge the gap between the science researchers and the public.
Squidtoons joined Society6 on August 17, 2013.