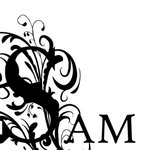 Samantha Johnson
I am a freelance illustrator and graphic designer. Slowly but surely I will be filling up my shop with various bits and pieces I've accumulated over the years. For more examples of my art, please check out my portfolio site: www.therealmofsam.com More prints and wearable goodies: Etsy: https://www.etsy.com/shop/TheRealmofsAm My other haunts: tumblr: http://srj-art.tumblr.com/ Twitter: https://twitter.com/srj_art Samantha Johnson joined Society6 on November 17, 2013
More
I am a freelance illustrator and graphic designer. Slowly but surely I will be filling up my shop with various bits and pieces I've accumulated over the years.
For more examples of my art, please check out my portfolio site: www.therealmofsam.com
More prints and wearable goodies: Etsy: https://www.etsy.com/shop/TheRealmofsAm
My other haunts: tumblr: http://srj-art.tumblr.com/ Twitter: https://twitter.com/srj_art
Samantha Johnson joined Society6 on November 17, 2013.