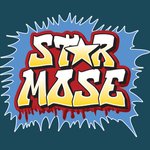 Staermose
About Staermose
My art being showcased in the Japanese movie magazine FLIX:
http://tenshu53.exblog.jp/17366499/
In 2012 I saw a post somewhere of somebody who bought a set of a BTTF three poster set.
http://designyoutrust.com/wp-content/...ure_00.jpg
When I finally found out where to buy these, they where all sold out sadly.
And I would have LOVED to get a set of those. But when I couldn't get one, I thought of just have a small set printed from the best files of them I could find online.
But it would be similar to recasting even if it was just one single set for myself. And the quality would have been extremely poor.
That's when I got the idea to make some similar posters, but with my own favorite car. The Delorean is still one of my favorites, it's just not number one.
The style of the BTTF posters and mine are a little bit different, altough I'm using the same basic idea of one car spread over three posters.
But it inspiered me to create a similar set of posters, using my own favorite car instead.
http://i31.photobucket.com/albums/c38...f26e11.jpg
Staermose joined Society6 on January 29, 2013.