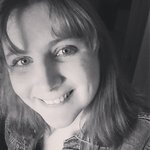 steamangel
Wildlife and nature art and photography is my specialty. I grew up in Wyoming where my backyard was all outdoors. I love looking at God's creation and seeing every detail and bring it to life in my drawings and photographs for you to experience. Check out my instagram profile at: https://www.instagram.com/jesscrobinson/ steamangel joined Society6 on July 4, 2015
More
Wildlife and nature art and photography is my specialty. I grew up in Wyoming where my backyard was all outdoors. I love looking at God's creation and seeing every detail and bring it to life in my drawings and photographs for you to experience.
Check out my instagram profile at: https://www.instagram.com/jesscrobinson/
steamangel joined Society6 on July 4, 2015.