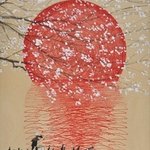 Japan Art
From the age of five, I started drawing, and over time I added more skills, such as drawing, painting, sculpture, all types of graphic design, caricature and digital photography. My focus is on the study of art and my personal development in all its branches, and I am obsessed with excellence in the creation of any product. In 2004 I founded SMart Studio, and since then I've been executing valuable art works with great seriousness and devotion, helping companies to develop their own visual identity or making paintings for individuals and legal entities. I've successfully delivered great designs or traditional art works all over Romania and abroad. As I extend my knowledge, I am looking for people or companies, which are traditional or digital art lovers, who want customized art works in places where they work or live. I am currently creating art works in digital and traditional art, from corporate identity to art paintings or illustrations for restaurants and small small business. Japan Art joined Society6 on September 3, 2014
More
From the age of five, I started drawing, and over time I added more skills, such as drawing, painting, sculpture, all types of graphic design, caricature and digital photography.
My focus is on the study of art and my personal development in all its branches, and I am obsessed with excellence in the creation of any product.
In 2004 I founded SMart Studio, and since then I've been executing valuable art works with great seriousness and devotion, helping companies to develop their own visual identity or making paintings for individuals and legal entities.
I've successfully delivered great designs or traditional art works all over Romania and abroad. As I extend my knowledge, I am looking for people or companies, which are traditional or digital art lovers, who want customized art works in places where they work or live.
I am currently creating art works in digital and traditional art, from corporate identity to art paintings or illustrations for restaurants and small small business.
Japan Art joined Society6 on September 3, 2014.