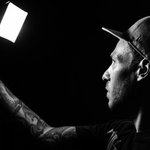 stefan rows
I consider myself as a passionate photographer, specialized on travel, street and minimalistic photography. I became more serious about photography after my first long trip around Southeast Asia. Until that time i was one of the typical "Auto Mode Shooters", happily snapping away without too much thought about composition or framing.
I quickly found that i reached the limits of my old camera then. As i started to become active and a few photography communities and red more and more articles about the art, i realized that this is what i really enjoy doing.
I decided to dedicate my professional life to photography and enjoy the process of learning new things every day ever since.
Read more
stefan rows's Store
35 results
Filter