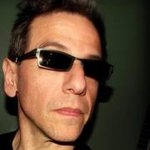 Stefan W. Figiel
My name is Stefan Figiel and I studied Arts at the College of St-Jean in St-Jean-sur-Richelieu, QC Canada. Besides taking photographs, I work as an audio technician in the disc-mastering and audio consulting business. My photographs are loosely based on the theme of life or the absence of it. Imagery of mummies, skeletons and symbols from the tarot abound, which I use as a metaphor for a modern society whose members act as if they will never leave the world, all the while denying the spiritual or mystical in their daily life. My preference is to not use software manipulation, so my photos are created by using handmade lenses and filters which are most often fabricated by recycling stray objects and then using digital and analog techniques in the darkroom. Therefore, all the artistic distortions are actually happening inside the lens or in front of the camera itself since I don't rely too much on image post processing... For this project I have only been using low-tech camera phones and the simplest of cameras with no help from sophisticated software. The project documents the area around the planet in which I live for the past year. Defining my style as obstructionist-impressionist would probably be most accurate, and it draws inspiration from the metaphorical, allegorical, psychedelic, initiatic, and symbolic: welcome to the path. I would also like to acknowledge the oblique influence of Les Krims, Nobuyoshi Araki, Cole Rise, Neil Krug and Alex Gray Stefan W. Figiel joined Society6 on April 5, 2014
More
My name is Stefan Figiel and I studied Arts at the College of St-Jean in St-Jean-sur-Richelieu, QC Canada. Besides taking photographs, I work as an audio technician in the disc-mastering and audio consulting business.
My photographs are loosely based on the theme of life or the absence of it. Imagery of mummies, skeletons and symbols from the tarot abound, which I use as a metaphor for a modern society whose members act as if they will never leave the world, all the while denying the spiritual or mystical in their daily life.
My preference is to not use software manipulation, so my photos are created by using handmade lenses and filters which are most often fabricated by recycling stray objects and then using digital and analog techniques in the darkroom. Therefore, all the artistic distortions are actually happening inside the lens or in front of the camera itself since I don't rely too much on image post processing...
For this project I have only been using low-tech camera phones and the simplest of cameras with no help from sophisticated software. The project documents the area around the planet in which I live for the past year.
Defining my style as obstructionist-impressionist would probably be most accurate, and it draws inspiration from the metaphorical, allegorical, psychedelic, initiatic, and symbolic: welcome to the path.
I would also like to acknowledge the oblique influence of Les Krims, Nobuyoshi Araki, Cole Rise, Neil Krug and Alex Gray
Stefan W. Figiel joined Society6 on April 5, 2014.
Stefan W. Figiel's Store
154 results
Filter