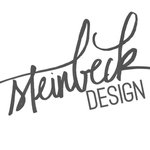 steinbeckdesign
As long as I can remember, I have been drawing, doodling or designing something. I have always known that I would do something creative in life. SteinbeckDesign is a unique paper & art studio based in Nashville, Tennessee with original products in a variety of styles. I specialize in art, paper goods, wedding collections, and more. http://www.steinbeckdesign.com steinbeckdesign joined Society6 on December 3, 2013
More
As long as I can remember, I have been drawing, doodling or designing something. I have always known that I would do something creative in life.
SteinbeckDesign is a unique paper & art studio based in Nashville, Tennessee with original products in a variety of styles. I specialize in art, paper goods, wedding collections, and more. http://www.steinbeckdesign.com
steinbeckdesign joined Society6 on December 3, 2013.