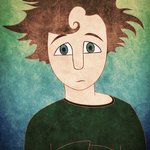 Stepan Porto
I was born in Tbilisi, USSR in 1980. Currently, I live in Far East of Russia in Komsomolsk-on-Amur and work as an independent photo- and videographer in some personal projects of cultural nature inspired by the Baha`i teachings on unity in diversity.
www.stepanporto.com
Read more
Stepan Porto's Store
Filter
You are currently on society6.com.