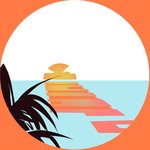 Steffee Isle
My name is Stephanie Johnson, I'm from Pennsylvania...I have always wanted to have a clothing line with a Tropical vibe to it. That also has all the qualities of comfort and style. I also want to give it a youthful flavor...that any age group could wear. Mahalo (Thank You)...🌸😊 - - - - - - - Find me on Social Media! --Facebook-- TBA --Google Plus-- TBA --Instagram & Twitter-- @steffeeisle Steffee Isle joined Society6 on August 10, 2016
More
My name is Stephanie Johnson,
I'm from Pennsylvania...I have always wanted to have a clothing line with a Tropical vibe to it. That also has all the qualities of comfort and style. I also want to give it a youthful flavor...that any age group could wear.
Mahalo (Thank You)...🌸😊
Find me on Social Media!
--Facebook--
TBA
--Google Plus--
TBA
--Instagram & Twitter--
@steffeeisle
Steffee Isle joined Society6 on August 10, 2016.