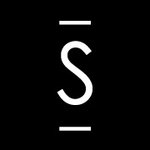 Stephanie Earl
Hi there, I'm a Sydney based designer and take inspiration from everywhere and anywhere but my main inspiration is music. I grew up in a small town on the east coast of Australia and music was a big part of my life. From music festival roadtrips with friends to awesome parties out in the valley or a fun game of cards at my beach home, music has been the constant entertainer. I have created a few awesome designs for sale here on Society6 and I am also available for freelance graphic design services as well. Contact me for any branding, stationery and packaging. Happy to help. Keep rockin! Stephanie Earl joined Society6 on September 10, 2013
More
Hi there, I'm a Sydney based designer and take inspiration from everywhere and anywhere but my main inspiration is music.
I grew up in a small town on the east coast of Australia and music was a big part of my life. From music festival roadtrips with friends to awesome parties out in the valley or a fun game of cards at my beach home, music has been the constant entertainer.
I have created a few awesome designs for sale here on Society6 and I am also available for freelance graphic design services as well. Contact me for any branding, stationery and packaging. Happy to help. Keep rockin!
Stephanie Earl joined Society6 on September 10, 2013.