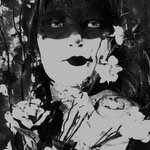 Stephanie Schafer Fine Art
Stephanie Schafer is a mixed-media visual artist and fine art photographer, based out of Baltimore, Maryland. She received her B.F.A. with an emphasis in photography from the University of Maryland in 2000.
Her work often has mythic, religious, and psychological themes primarily inspired by children's literature, the wild, and the delicate balance between good and evil. And, often illustrates an unfinished story that evokes an emotional response from the viewer.
Read more
Stephanie Schafer Fine Art's Store
Filter