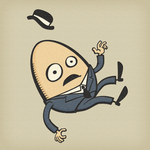 Stephen Crowe
I'm an illustrator and designer based in Seattle. I'm currently engaged on a foolhardy mission to illustrate every page of Finnegans Wake by James Joyce.
You can follow my project at http://www.wakeinprogress.com
View my portfolio at http://www.invisibledot.net
You can also follow me on Flickr http://www.flickr.com/photos/59778179@N00/
Read more
Stephen Crowe's Store
Filter
6c234e8b-4d93-4ee5-9832-bf12cc42c0c1

Popular

f34f192b-aa06-4e52-8d39-e05a624dc955

All
You are currently on society6.com.