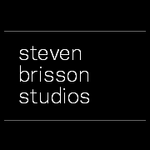 SB Studios
For over a dozen years, the award-winning commercial & editorial work of SB Studios has focused on creating lasting emotional impact between subject & viewer in galleries, magazines, TV commercials, print advertising, product packaging and online campaigns. Clients include ConAgra Foods, Google, Guinness, Harvard Business, Hearst, Isuzu, Microsoft, Motorola, MTV, P&G, Publicis, Sears, Time Inc., WebMD and Y&R. http://stevenbrisson.com info@stevenbrisson.com 312.953.2700 Find me elsewhere: - SB Studios (http://www.stevenbrisson.com) - Instagram (http://instagram.com/stevenbrisson) - Twitter (http://twitter.com/StevenBrisson) - Facebook (http://www.facebook.com/stevenbrissonphotography) SB Studios joined Society6 on December 13, 2011
More
For over a dozen years, the award-winning commercial & editorial work of SB Studios has focused on creating lasting emotional impact between subject & viewer in galleries, magazines, TV commercials, print advertising, product packaging and online campaigns.
Clients include ConAgra Foods, Google, Guinness, Harvard Business, Hearst, Isuzu, Microsoft, Motorola, MTV, P&G, Publicis, Sears, Time Inc., WebMD and Y&R.
http://stevenbrisson.com info@stevenbrisson.com
312.953.2700
Find me elsewhere:
SB Studios (http://www.stevenbrisson.com)
Instagram (http://instagram.com/stevenbrisson)
Twitter (http://twitter.com/StevenBrisson)
Facebook (http://www.facebook.com/stevenbrissonphotography)
SB Studios joined Society6 on December 13, 2011.
Popular+framed-Prints by SB Studios
0 result
Filter