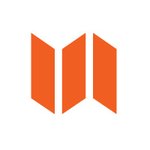 SteveStP
Blog: SteveStP.ca Portfolio: cargocollective.com/stevestp Steve St. Pierre is a graphic designer, mild illustrator, and maker of decent things from Ottawa, Ontario. He's a graduate of Algonquin College's 3-year advertising program and is currently employed as Senior Designer at bv02. He co-founded the Ottawa Creative Collective, a group designed to raise the creative profile of the city and encourage the best from its community. Most importantly, he's an unabashed fan of condensed sans-serif type and Pantone 172c (red). Awards & whatnot: 2005 - Canadian Marketing Association / Best Student Creative 2010 - IABC Ottawa / Best Social Media Campaign 2011 - TEDxOttawa / Speaker 2011 - Gold w3 Award / NAC Timeline 2012 - Pecha Kucha Ottawa / Speaker SteveStP joined Society6 on July 3, 2012
More
Blog: SteveStP.ca Portfolio: cargocollective.com/stevestp
Steve St. Pierre is a graphic designer, mild illustrator, and maker of decent things from Ottawa, Ontario. He's a graduate of Algonquin College's 3-year advertising program and is currently employed as Senior Designer at bv02.
He co-founded the Ottawa Creative Collective, a group designed to raise the creative profile of the city and encourage the best from its community.
Most importantly, he's an unabashed fan of condensed sans-serif type and Pantone 172c (red).
Awards & whatnot: 2005 - Canadian Marketing Association / Best Student Creative 2010 - IABC Ottawa / Best Social Media Campaign 2011 - TEDxOttawa / Speaker 2011 - Gold w3 Award / NAC Timeline 2012 - Pecha Kucha Ottawa / Speaker
SteveStP joined Society6 on July 3, 2012.
SteveStP's Store
28 results
Filter