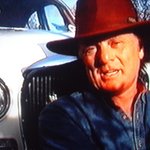 Stig Tomas@artiesart
I specialise in Fantasy Art, Digital Art, Photography, Cartoons and Illustrations. I also write novels for adults and illustrated stories for children. All my books are available for sale on Amazon in both paperback and Kindle formats. I was born in Norfolk, England. I like to use the East Anglian landscape, its places and its people as inspiration for my art work. Norfolk is also the setting for my novel 'Indirect Hit' I also love the culture and countryside of rural South West France and this is reflected in my work. Stig Tomas@artiesart joined Society6 on November 1, 2015
More
I specialise in Fantasy Art, Digital Art, Photography, Cartoons and Illustrations.
I also write novels for adults and illustrated stories for children. All my books are available for sale on Amazon in both paperback and Kindle formats.
I was born in Norfolk, England. I like to use the East Anglian landscape, its places and its people as inspiration for my art work. Norfolk is also the setting for my novel 'Indirect Hit'
I also love the culture and countryside of rural South West France and this is reflected in my work.
Stig Tomas@artiesart joined Society6 on November 1, 2015.
Stig Tomas@artiesart's Store
230 results
Filter