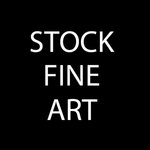 Stock Fine Art
Stock Fine Art is a highly curated collection of extraordinary, engaging imagery from top artists and storytellers around the world. Every image in the collection is hand selected, chosen for its artistic distinction and narrative quality. Sourced from a broad range of categories, Stock Fine Art has an exceptional mix of photography, commercial,editorial and print imagery from best-in-class artists who shoot for major advertising clients and world-renowned brands. Each file on this page is optimized for the highest quality museum print standards with amazing quality of post production. Stock Fine Art joined Society6 on May 15, 2015
More
Stock Fine Art is a highly curated collection of extraordinary, engaging imagery from top artists and storytellers around the world. Every image in the collection is hand selected, chosen for its artistic distinction and narrative quality. Sourced from a broad range of categories, Stock Fine Art has an exceptional mix of photography, commercial,editorial and print imagery from best-in-class artists who shoot for major advertising clients and world-renowned brands.
Each file on this page is optimized for the highest quality museum print standards with amazing quality of post production.
Stock Fine Art joined Society6 on May 15, 2015.
Stock Fine Art's Store
176 results
Filter