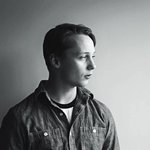 Jacyshyn Photography
Instagram: Main Page - instagram.com/storyofyesterday Art Page - instagram.com/jacyshynphotography Taylor Jacyshyn is a multi-media artist who was born in 1996 in Bowmanville Ontario. In 2014 Taylor graduated from Bowmanville High School, after taking a year off to work, Taylor moved to Haliburton to study Photo Arts and Digital Image Design at Fleming College. Taylor's first experience with photography and media was in 2009 while attending Harold Longworth Public School. While attending high school, he took a series of art courses relating to multi-media art. He also became childhood friends with Brayden Demorest-Purdy, an aspiring film maker. Shortly after meeting Brayden they created a production company with Taylor's brother Curtis Jacyshyn called TNK Productions used to create short-films for school assignments and personal use. Taylor's influences in photography are Chris Beatty, Ansel Adams, Edward Burtynsky, and David Shrigley. In late 2009 Taylor's brother became interested in photography and started asking Taylor for advice and new techniques. Taylor continues to expand his knowledge in various forms of art, by taking multiple workshops, courses and classes relating to graphic design, photography, lighting and studio techniques, and Photoshop. Jacyshyn Photography joined Society6 on May 11, 2016
More
Instagram: Main Page - instagram.com/storyofyesterday Art Page - instagram.com/jacyshynphotography
Taylor Jacyshyn is a multi-media artist who was born in 1996 in Bowmanville Ontario. In 2014 Taylor graduated from Bowmanville High School, after taking a year off to work, Taylor moved to Haliburton to study Photo Arts and Digital Image Design at Fleming College.
Taylor's first experience with photography and media was in 2009 while attending Harold Longworth Public School. While attending high school, he took a series of art courses relating to multi-media art. He also became childhood friends with Brayden Demorest-Purdy, an aspiring film maker. Shortly after meeting Brayden they created a production company with Taylor's brother Curtis Jacyshyn called TNK Productions used to create short-films for school assignments and personal use.
Taylor's influences in photography are Chris Beatty, Ansel Adams, Edward Burtynsky, and David Shrigley. In late 2009 Taylor's brother became interested in photography and started asking Taylor for advice and new techniques. Taylor continues to expand his knowledge in various forms of art, by taking multiple workshops, courses and classes relating to graphic design, photography, lighting and studio techniques, and Photoshop.
Jacyshyn Photography joined Society6 on May 11, 2016.