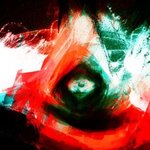 Streaac
Hello! I'm a UCI alumna with a major in Studio Art. I'm specializing in sequential art, aka comics and graphic novels. I don't make fan art very often, but when I do, it's for the Legend of Zelda (probably). My sketchblog is streaac.tumblr.com Streaac joined Society6 on January 1, 2014
More
Hello! I'm a UCI alumna with a major in Studio Art. I'm specializing in sequential art, aka comics and graphic novels.
I don't make fan art very often, but when I do, it's for the Legend of Zelda (probably).
My sketchblog is streaac.tumblr.com
Streaac joined Society6 on January 1, 2014.