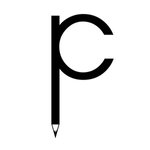 Studio 566 / Penny Collins
Penny Collins spent her formative years in Brimfield, Ohio, a small rural farming community. Exposure to all cycles of life (and death) taught her early on to appreciate the entirety of the journey. Through finding an endless abundance of life under rocks, logs, in mud, she also learned the importance of "digging deeper" to find those hidden treasures. The process of death was also very much a part of life on a farm and later in terms of life in general. Her art evolved from a need to express emotion, experiences, and map out life's questions. Her passion for symbolism and archetypes is mirrored in most of her work. She focuses much of her work on moments of intense transition. Penny's illustration and design has been displayed in the Toledo Museum of Art, garnered numerous awards and recognitions including several international design annuals. Penny currently resides in Toledo, Ohio and operates Studio 566 in the heart of the city. ARTIST'S STATEMENT: My absolute favorite subjects are nontraditional portraits of the "real" person. What some consider "imperfection" is wholly intriguing to me. I use my pencil to echo the stories each face, each hand, each expression convey. Every texture, curve, wrinkle, scar is the map of our lives and there is so much there… and it's beautiful. Studio 566 / Penny Collins joined Society6 on April 16, 2013
More
Penny Collins spent her formative years in Brimfield, Ohio, a small rural farming community. Exposure to all cycles of life (and death) taught her early on to appreciate the entirety of the journey. Through finding an endless abundance of life under rocks, logs, in mud, she also learned the importance of "digging deeper" to find those hidden treasures.
The process of death was also very much a part of life on a farm and later in terms of life in general. Her art evolved from a need to express emotion, experiences, and map out life's questions. Her passion for symbolism and archetypes is mirrored in most of her work. She focuses much of her work on moments of intense transition.
Penny's illustration and design has been displayed in the Toledo Museum of Art, garnered numerous awards and recognitions including several international design annuals.
Penny currently resides in Toledo, Ohio and operates Studio 566 in the heart of the city.
ARTIST'S STATEMENT: My absolute favorite subjects are nontraditional portraits of the "real" person. What some consider "imperfection" is wholly intriguing to me. I use my pencil to echo the stories each face, each hand, each expression convey. Every texture, curve, wrinkle, scar is the map of our lives and there is so much there… and it's beautiful.
Studio 566 / Penny Collins joined Society6 on April 16, 2013.