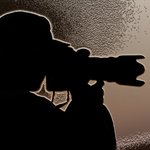 Studio 918
I am not much for words so I would rather express myself in my photos.
If you find something that "pops" to you, take advantage of my low prices and purchase it. It will look great on your wall!
Please enjoy,
Scott Lehman - Studio 918
Scottlehmanphoto@gmail.com
Read more
0eae89cd-de8b-4376-a319-6364af4160e8

Popular

b0cdb790-8c41-446e-ba0e-d65140218256

All
You are currently on society6.com.