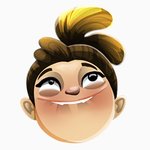 Daphne van der Zanden
No matter how far we travel into the great expanse of the world wide web, good old-fashioned 2D storytelling will never become passé. Never! Oh the sweet passion!
I have a blog! How fancy! www.daphnevanderzanden.blogspot.com
Read more
Daphne van der Zanden's Store
Filter
You are currently on society6.com.