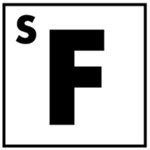 Studio Fabula
Studio Fabula is a creative studio located in Delft, founded by Jana Culek. Working within the boundaries of illustration, architecture and storytelling, it focuses and critically reflects on representation and the formation of thought through both image and text. The projects are based on architectural stories and the textual and visual representation of those stories. Narrative is employed as a catalyst for creating spatial sequences which are illustrated through drawings and text. For more projects please visit www.studiofabula.eu Studio Fabula joined Society6 on September 8, 2017
More
Studio Fabula is a creative studio located in Delft, founded by Jana Culek. Working within the boundaries of illustration, architecture and storytelling, it focuses and critically reflects on representation and the formation of thought through both image and text. The projects are based on architectural stories and the textual and visual representation of those stories. Narrative is employed as a catalyst for creating spatial sequences which are illustrated through drawings and text.
For more projects please visit www.studiofabula.eu
Studio Fabula joined Society6 on September 8, 2017.