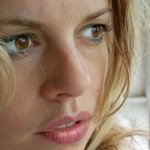 studiomag
Ever since I can remember, I have been creative and observational. I studied fashion design alongside the history of art, coupled with business management and languages. As a keen traveller, fuelled by my desire to learn and develop my craft as a Professional Photographer, I've gained valuable insight hosting an array of unrivalled experience in many cultures and countries. More photos can be viewed on my website studiomag.co.uk studiomag joined Society6 on April 9, 2015
More
Ever since I can remember, I have been creative and observational. I studied fashion design alongside the history of art, coupled with business management and languages.
As a keen traveller, fuelled by my desire to learn and develop my craft as a Professional Photographer, I've gained valuable insight hosting an array of unrivalled experience in many cultures and countries.
More photos can be viewed on my website studiomag.co.uk
studiomag joined Society6 on April 9, 2015.