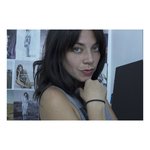 StudioSoir
Jacqueline Soir currently lives and works in Miami, Florida. Graduated from New World School of the Arts with a Bachelor in Fine Arts with highest honors in Spring 2014. Soir is a contemporary portrait photographer. She is also instinctively drawn to creating visual metaphors through whichever medium calls her. StudioSoir joined Society6 on September 10, 2015
More
Jacqueline Soir currently lives and works in Miami, Florida.
Graduated from New World School of the Arts with a Bachelor in Fine Arts with highest honors in Spring 2014.
Soir is a contemporary portrait photographer. She is also instinctively drawn to creating visual metaphors through whichever medium calls her.
StudioSoir joined Society6 on September 10, 2015.