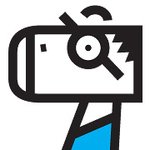 Studio-Takeuma
Takeuma was born in 1981. Graduated from the Kyoto Institute of Technology in 2004. His major was graphic design. After graduation, he started working as a Illustrator, named "Studio-Takeuma" based in Kyoto. His work is bright and fun. Skillful at conceptual illustration including humor, nonsense, black joke and trick. He like watching baseball and sketching. HP:http://studio-takeuma.tumblr.com/ Studio-Takeuma joined Society6 on October 19, 2015
More
Takeuma was born in 1981. Graduated from the Kyoto Institute of Technology in 2004. His major was graphic design. After graduation, he started working as a Illustrator, named "Studio-Takeuma" based in Kyoto. His work is bright and fun. Skillful at conceptual illustration including humor, nonsense, black joke and trick. He like watching baseball and sketching.
HP:http://studio-takeuma.tumblr.com/
Studio-Takeuma joined Society6 on October 19, 2015.