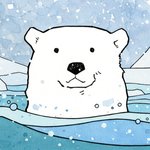 studio tuesday
Hello! I am a painter and illustrator and I work primarily in watercolors. I work in two styles: one rooted in traditional and realistic watercolor painting, the other a whimsical illustration style created with ink and watercolor. Both styles are inspired by my love of animals, natural habitats, coasts, and the outdoors. studio tuesday joined Society6 on August 23, 2016
More
Hello! I am a painter and illustrator and I work primarily in watercolors.
I work in two styles: one rooted in traditional and realistic watercolor painting, the other a whimsical illustration style created with ink and watercolor. Both styles are inspired by my love of animals, natural habitats, coasts, and the outdoors.
studio tuesday joined Society6 on August 23, 2016.