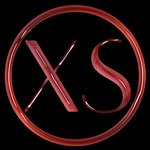 studioxs
Studio-XS.com
youtube.com/c/StudioXSCarrara google.com/+StudioXSCarrara pinterest.com/studioxs/ twitter.com/#!/CesarePerniola instagram.com/cesare.perniola/ facebook.com/StudioXSCarrara/
What is Studio XS?
My name is Cesare Perniola, founder of Studio XS.
Fond of swimming, technology, music, since 1977 I have been living in Massa Carrara, in the heart of the Apuan Alps, over the Mediterranean Sea, in Northern Tuscany.
I grew up during the transition from analogic to digital, both with regard to the audio and visual scene; in those years took place a transition from tape-cassettes to CD, from film to sensors, from vinyl to mp3, from adhesive labels to IDtags.
I experienced the multimedia scene through dance music, thanks to my brother Fulvio, a famous DJ, producer and remixer, who has always allowed me to learn things concerning his job full of useful information, typologies of cables, materials, formats, hardware, software etc.
I remember that when Notator and Amiga turned into Logic and Mac I was studying the first principles of HTML 2.0, I practiced on notepad to create tables as there was no Photoshop history by that time !!
In the first years of the new millennium there was an increasing curiosity for graphics, so I decided to attend some courses to increase my knowledge:
2005 | Web Designer – European Level - Qualification - Level 4 2005 | Web Designer - Certificate of technical competence 2003 | Specialist in audiovisual and multimedia communication. Qualification – Level 2 At the end of the courses I had the chance to work for some years with Nativedreams.com, where I improved my skills.
I spent many hours on 2D and Photoshop, Flash, Dreamweaver, Illustrator, Director, lighting and photography, developing projects for clients like La Gazzetta dello Sport (Magic Cup from 2001 to 2008, Giro D'Italia 2001 and 2004), Formula Medicine, Jarno Trulli, Ryan Briscoe or creating hundreds of interactive interfaces for ECDL software and OPENICDL e-learning.
In the summer of 2012 I received an award for third in a list, joining a contest of international photography, subject: Children.
I have always been interested in creating something personal; by any means my dream is to apply as a multidisciplinary designer focused on web, motion design & VFX and creative direction.
In 2015 I started to get close (as self-taught) to the world of motion design and 3D.
I saw thousands of tutorials even in languages that I absolutely don't know in order to find out the "software setting" that you are interested in, that you need to learn more!
Ahh time is a hard master!!
I spent sleepless nights reorganizing all the work flows, rendering and making lots of tests; so I decided to create a new website where to show also my personal projects.
Unlike many designers out there, my school career was varied; I did not learn 3D or animation at school, I have never worked for an important design firm, I have never worked for important national commercials and I had to work hard to get here. Thanks to my versatile formative background, I hope to watch design from a different point of view. Looking at the tutorials I find out that there are other self taught designers who are making my same path. Quite comforting isn't it?
I print here some of my works, i hope you enjoy with one or more!
Read more
studioxs's Store
599 results
Filter