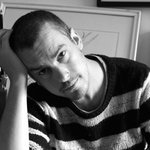 Stu Jones
I'm an illustrator from the UK with over 10 years experience creating digital artwork for a variety of international clients including The University of Oxford, Lush Cosmetics, BUAV and acclaimed London children's book publishers Orchards Books.
I've also created illustrations for the London Organising Committee of the Olympic and Paralympic Games (LOCOG) and have had my work featured in Cosmopolitan Magazine.
Here is some of my work. If you can't find what you'd like of would like me to create something especially for you, please just get in touch.
Read more