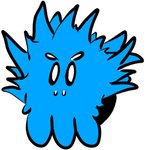 Sudário
Ricardo Sudário, born in 1988. I`m a graphic designer, illustrator and gamer. I don't have a specific style, i just make what makes me and others happy. It can be with pixels, digital, tradicional illustration, handmade, everything. Almost everything is based in my life experience. http://cargocollective.com/sudario http://www.flickr.com/photos/sudario/ https://twitter.com/RicardoSudario Sudário joined Society6 on April 11, 2012
More
Ricardo Sudário, born in 1988. I`m a graphic designer, illustrator and gamer.
I don't have a specific style, i just make what makes me and others happy. It can be with pixels, digital, tradicional illustration, handmade, everything. Almost everything is based in my life experience.
http://cargocollective.com/sudario http://www.flickr.com/photos/sudario/ https://twitter.com/RicardoSudario
Sudário joined Society6 on April 11, 2012.