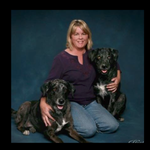 Sue Liberto Photography
Santa brought me an Instamatic 126 camera when I was about 8 or 9 years old. Yes, I still believed in Santa then! My practice subject was our Beagle, Snoopy. Our family adopted her for $25 from a man who was getting deployed. I still own the little Instamatic with the scratched viewfinder that I cleaned with a QTip! Many years later I graduated to a Canon AE-1 film camera. My niece was born soon afterward and my love for Photography took off. It was fun capturing her baby expressions. My favorite photo is one of her smelling a rose and a long stream of drool is hanging from her chin. I used that camera so much that the insides rotted and were beyond repair. Time to move on to digital. We lived near an open field and I practiced nature photography on Jack Rabbits. I discovered that a digital Point and Shoot cannot capture a running rabbit. Time to upgrade to a DSLR! There were always birds in that field so I practiced on them while my 2 dogs chased rabbits. Eventually, I discovered our local Photography club and learned a lot of new techniques from other members and workshops. By entering competitions at the club, I moved up from Advanced amateur to Masters. I won two Best of Division Trophies at the Antelope Valley Fair. Sue Liberto Photography joined Society6 on December 5, 2015
More
Santa brought me an Instamatic 126 camera when I was about 8 or 9 years old. Yes, I still believed in Santa then! My practice subject was our Beagle, Snoopy. Our family adopted her for $25 from a man who was getting deployed. I still own the little Instamatic with the scratched viewfinder that I cleaned with a QTip! Many years later I graduated to a Canon AE-1 film camera. My niece was born soon afterward and my love for Photography took off. It was fun capturing her baby expressions. My favorite photo is one of her smelling a rose and a long stream of drool is hanging from her chin. I used that camera so much that the insides rotted and were beyond repair. Time to move on to digital. We lived near an open field and I practiced nature photography on Jack Rabbits. I discovered that a digital Point and Shoot cannot capture a running rabbit. Time to upgrade to a DSLR! There were always birds in that field so I practiced on them while my 2 dogs chased rabbits.
Eventually, I discovered our local Photography club and learned a lot of new techniques from other members and workshops. By entering competitions at the club, I moved up from Advanced amateur to Masters. I won two Best of Division Trophies at the Antelope Valley Fair.
Sue Liberto Photography joined Society6 on December 5, 2015.