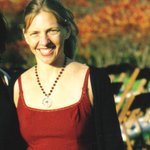 Sue Vittner
I am a lover of life and adventure. Over the past several years, I have designed my life in a creative, unique fashion. It is a balance of travel and exploration, inside and out. I have lived and worked in Antarctica, traveled to India, Bali, Bolivia, Peru, Mexico and Europe, and extensively throughout the states. Photography, painting, yoga, meditating, journaling, singing in the car on road trips, being in nature, and philosophizing are some of my favorite things to do. After living in San Antonio, TX for many years, I have finally moved back to Portland, ME. The ocean and leaves were calling me, which you will see is a huge theme in my photography. When I'm not taking pictures, I'm massaging and love coaching, and just wrote a new book called From Your Vision Board to Your Bedroom: Using the Law of Attraction to Find True Love. Find more about me here...http://suevittner.com/ Sue Vittner joined Society6 on November 18, 2014
More
I am a lover of life and adventure. Over the past several years, I have designed my life in a creative, unique fashion. It is a balance of travel and exploration, inside and out.
I have lived and worked in Antarctica, traveled to India, Bali, Bolivia, Peru, Mexico and Europe, and extensively throughout the states.
Photography, painting, yoga, meditating, journaling, singing in the car on road trips, being in nature, and philosophizing are some of my favorite things to do.
After living in San Antonio, TX for many years, I have finally moved back to Portland, ME. The ocean and leaves were calling me, which you will see is a huge theme in my photography.
When I'm not taking pictures, I'm massaging and love coaching, and just wrote a new book called From Your Vision Board to Your Bedroom: Using the Law of Attraction to Find True Love. Find more about me here...http://suevittner.com/
Sue Vittner joined Society6 on November 18, 2014.
Sue Vittner's Store
59 results
Filter