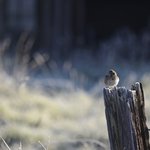 Sugar & Brownie
About Sugar & Brownie
Hello All,
I have always loved staring at photographs. Good ones, bad ones, and every one in between. Just before my first child was born 10 years ago, my father gave me a Nikon Cool Pix. Every day since then I have taken at least one photo. I love shooting just about anything. So, if you see pieces that actually go together in order, I didn't mean to do that.
Currently I have art hanging at Redwood Cafe in Cotati, Ca.
The Sonoma County Museum Of Art and History in Santa Rosa, Ca along with other amazing photographers.
And Soon, there will be some at the Petaluma Valley Hospital, Ca.
If you are in the area, stop by and check them out.
Wishing you always...
Walls for the wind,
A roof for the rain
And tea beside the fire.
Laughter to cheer you,
Those you love near you,
And all that your heart may desire.
Sugar & Brownie joined Society6 on June 25, 2012.