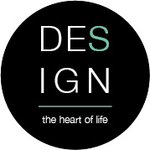 Lindsey Nix
Things I love, in no particular order: old comfy shirts, good wine, my pillow, thunder, my Bamboo tablet, movie trailers, Thai food, and cool nights that require jeans and light sweater. Things that drive me crazy or dislike passionately: losing my keys (daily), when Illustrator crashes, doing the dishes, Ramen Noodles, drivers who can't merge, and Papyrus. I am a graphic designer academically, I am a project manager by passion, and I am always up for learning something new. Lindsey Nix joined Society6 on February 15, 2014
More
Things I love, in no particular order: old comfy shirts, good wine, my pillow, thunder, my Bamboo tablet, movie trailers, Thai food, and cool nights that require jeans and light sweater. Things that drive me crazy or dislike passionately: losing my keys (daily), when Illustrator crashes, doing the dishes, Ramen Noodles, drivers who can't merge, and Papyrus.
I am a graphic designer academically, I am a project manager by passion, and I am always up for learning something new.
Lindsey Nix joined Society6 on February 15, 2014.