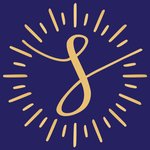 Summer and Skye
Summer & Skye is a creative lifestyle brand that believes in everything simple and stylish. Enjoy the simple things in life in a stylish way! Surround yourself with objects that make YOU feel good, not to keep up with the Joneses. All designs are created and printed by me, Lynne Robb; a graphic designer born in Scotland and now calling Melbourne home. I love the art of hand-lettering and simple illustrations, geometric shapes and classic colour combinations. I have a young family so life is busy, and creating often happens in the wee small hours when all is quiet. You may see coffee featuring regularly in my social media. Come and follow me: Instagram @summerandskye Facebook.com/summerandskyeau Summer and Skye joined Society6 on July 24, 2015
More
Summer & Skye is a creative lifestyle brand that believes in everything simple and stylish. Enjoy the simple things in life in a stylish way! Surround yourself with objects that make YOU feel good, not to keep up with the Joneses.
All designs are created and printed by me, Lynne Robb; a graphic designer born in Scotland and now calling Melbourne home.
I love the art of hand-lettering and simple illustrations, geometric shapes and classic colour combinations.
I have a young family so life is busy, and creating often happens in the wee small hours when all is quiet. You may see coffee featuring regularly in my social media.
Come and follow me: Instagram @summerandskye Facebook.com/summerandskyeau
Summer and Skye joined Society6 on July 24, 2015.