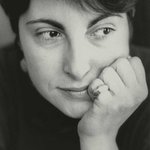 Ljubica Cehovin
Ljubica Cehovin - Suna is a Yougoslav designer. Born in Belgrade (Serbia). She lives and works in Ljubljana (Slovenia).
Specialties:
theoretical and conceptual design

educational design

fashion theory

personal design / identity. styling and image

heritage promotion

Branding, Identity and Promotional Development / culture of promotion

Design consultancy

Souvenirs / Museum Shops, Tourist promotion , Protocol and business gifts, etc./

theater/ film costumes -Uniforms and working clothes
*Dedicated to a lifelong study of archetypes and non verbal communication."
Read more