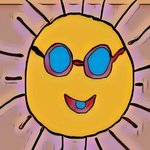 sunbeam_art_2017
We love natural photography, as well as creating unique works of art through further enhancement and creativity. Huge art lovers ourselves, we strive to create unique pieces that can be shared and enjoyed by many. Our main passions are capturing images and creating prints and other items from our first-hand experiences and adventures. Life is too short and what better way to further enjoy one's own adventures but to spread the joy and creativity that they spark with others as well. We have just embarked on our passion to make our unique artwork more pervasive by selling and offering are works online as well as through live events and shows throughout Michigan. Please check us out! sunbeam_art_2017 joined Society6 on January 8, 2017
More
We love natural photography, as well as creating unique works of art through further enhancement and creativity. Huge art lovers ourselves, we strive to create unique pieces that can be shared and enjoyed by many.
Our main passions are capturing images and creating prints and other items from our first-hand experiences and adventures. Life is too short and what better way to further enjoy one's own adventures but to spread the joy and creativity that they spark with others as well.
We have just embarked on our passion to make our unique artwork more pervasive by selling and offering are works online as well as through live events and shows throughout Michigan.
Please check us out!
sunbeam_art_2017 joined Society6 on January 8, 2017.
sunbeam_art_2017's Store
0 result
Filter