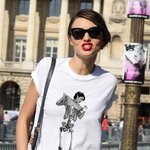 [SMNT]
SMNT is an experimental collage artist exploring digital and hand cut techniques using vintage and modern materials. SMNT has exhibited around the East Coast of Australia, London, Italy and California.
SMNT's work has been featured in VICE Magazine, AFL Memes, Surreal Memes, Stitch Magazine, Inspirational Souls and many more.
See @supermarioninjatown on Instagram and Facebook.
Read more